Cornell Tech Model and Influencer Create Startup to Help Others Understand and Navigate Legal Contracts
Though influencing is a seemingly more accessible space than more traditional entertainment careers, the lack of standardization within this work environment has made the business obscure. 
Most obviously, what Kaveat co-founders Elizabete Ludborza, a micro-influencer herself, and Dorothee Grant, a model, noticed was the frequency with which predatory contracts were being signed. Both women had signed these kinds of unfavorable contracts themselves and, in the 2021 fall semester at Cornell Tech, shared their experiences of watching brands and agencies prey on the young women who often populate these industries. 
"The only reason I noticed the unfair nature of my contracts is because I have a law background. Most influencers don't have that," says Ludborza. "There is a huge power and knowledge imbalance when entering into 'exciting' and 'career-changing' contracts, which actually mean that you might not be paid for your work or may even contain onerous clauses without your knowledge."  
Kaveat is one of the recent winners of Cornell Tech's 2022 Startup Awards, a capstone to the Cornell Tech Startup Studio curriculum, garnering pre-seed funding of $100,000 as well as a co-working space in the Tata Innovation Center. The team joins a large list of Cornell Tech Startup alums who have gone on to be acquired by large companies like Nike, Adobe and Peloton.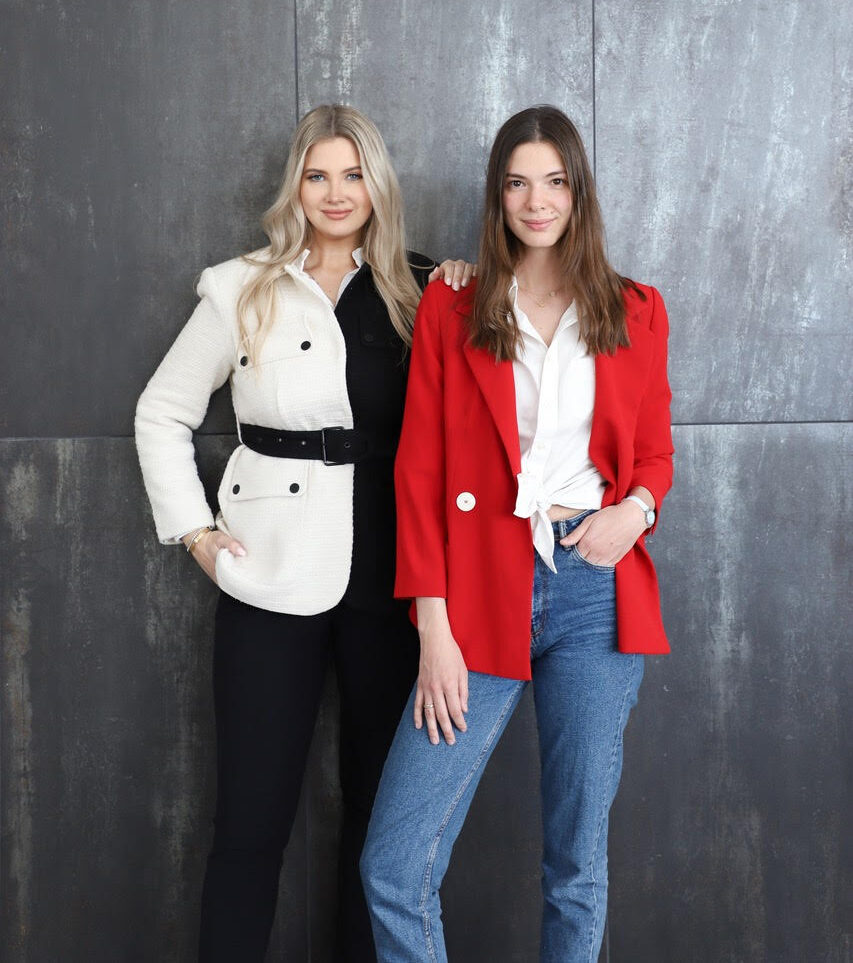 Ludborza and Grant met in an Entrepreneurship class at Cornell Tech and came to realize that confusing contracts were an issue across industries, and sought to find a solution that could be seamlessly integrated into not only the lives of influencers and models, but also that of an everyday person having to deal with a contract. The two were inspired by Model Alliance, a non-profit organization dedicated to promoting "fair treatment, equal opportunity, and more sustainable practices in the fashion industry." 
Modeling, though more established than influencing, is an industry that has standardized harmful and predatory practices. The field is notorious for harassment of models, and other creative artists involved in the process are not afforded basic labor protections. 
The Kaveat platform analyzes contracts and provides users with simple and clear explanations of the content of their contracts. What they are not is a digital lawyer — their goal isn't to provide and replace legal professionals, in fact, the app will also serve as a space to connect those who are seeking legal advice with specialized professionals that can help users move forward with legal action. 
In the future, the founders hope to see Kaveat used not only to help young entrepreneurs navigate the influencing and modeling industries, but also make the lives of anyone interacting with contracts, from freelancers to small business owners, easier. 
The pair created Kaveat as part of the Cornell Tech Startup Studio program, a critical component of the Cornell Tech master's experience. The Startup Studio course is a chance for students to combine program disciplines, from computer science to urban tech to law, and develop ideas and prototypes for their startup in an academic setting. In doing so, they paired with software engineer Christine Shen, who is working full-time as Chief Technology Officer and a founding member at Kaveat. 
The Kaveat app is currently in product development. Prospective users can join the waitlist here.