Cornell Tech Welcomes Six New Faculty Members in 2023-24 Academic Year
NEW YORK (September 6, 2023) – Cornell Tech, Cornell University's groundbreaking campus for technology research and education on Roosevelt Island in New York City, today announced six new faculty members who will join the staff during the 2023-24 academic year.
"These amazing additions to our faculty roster bolster Cornell Tech's unwavering commitment to fostering innovation, groundbreaking research, and collaborative learning in the AI era," said Cornell Tech Dean and Vice Provost Greg Morrisett. "With a passion for pushing the boundaries of knowledge, our new faculty will make a tremendous impact on our campus, in the tech industry and academia, as well as the global community."
The new faculty are joining a distinguished cohort of professors who are dedicated to shaping the next generation of tech leaders and innovators across key areas including artificial intelligence and machine learning and health. Their work will contribute to the advancement of knowledge and the development of innovative solutions that make a positive impact on society.
Effective July 1, 2023: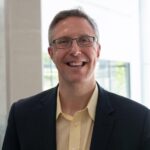 Frank Pasquale is a Professor of Law at Cornell Tech and Cornell Law School. He is an expert on the law of artificial intelligence (AI), algorithms, and machine learning. Before coming to Cornell, Pasquale held chaired professorships at the University of Maryland, Seton Hall University, and Brooklyn Law School. His books include The Black Box Society (Harvard University Press, 2015) and New Laws of Robotics (Harvard University Press, 2020). He has published more than 70 journal articles and book chapters and co-edited The Oxford Handbook on the Ethics of Artificial Intelligence (Oxford University Press, 2020) and Transparent Data Mining for Big and Small Data (Springer-Verlag, 2017).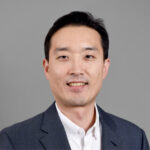 Jae-sun Seo joins Cornell Tech as an Associate Professor in the Electrical and Computer Engineering department. Dr. Seo comes from Arizona State University, where he was an Associate Professor in the School of Electrical, Computer and Energy Engineering. His research interests include efficient hardware design of machine learning / neuromorphic algorithms and integrated power management. Dr. Seo was a visiting researcher at Intel and Meta, and he has been recognized with awards from IBM, NSF, Intel, and IEEE.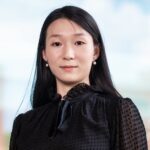 Kyra Gan is an Assistant Professor of Operations Research and Information Engineering at Cornell Tech. Prior to joining Cornell, Dr. Gan was a postdoctoral fellow in the Department of Harvard Statistics and earned her Ph.D. degree in Operations Research from the Tepper School of Business at Carnegie Mellon University. Her research interests include adaptive/online algorithm design in personalized treatment under constrained settings, computerized/automated inference methods, robust causal discovery in medical data, and fairness in organ transplants.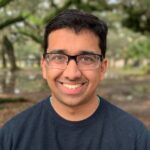 Udit Gupta joins the Department of Electrical and Computer Engineering as a visiting assistant professor for the Jacobs Technion-Cornell Institute. His research lies at the intersection of computer architecture, systems for machine learning, and sustainable computing. During his PhD in computer science at Harvard University he was also a Visiting Research Scientist at Meta AI.
Effective August 16, 2023: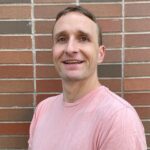 Alex Conway is joining Cornell Tech as an Assistant Professor in Computer Science. Prior to Cornell Tech, Conway served as a researcher at VMware Research Group where he primarily focused on randomized data structures and their applications to memory and storage systems. He earned his PhD in computer science from Rutgers University.
Effective January 1, 2024: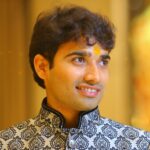 Raaz Dwivedi comes to Cornell Tech as an Assistant Professor of Operations Research and Information Engineering. He earned his Ph.D at EECS, UC Berkeley. His research focuses on building effective strategies for personalized decision-making with theory and methods across causal inference, reinforcement learning, and distribution compression, and applications to healthcare. Prior to Cornell, he was a postdoc jointly between Harvard and MIT, and spent time at Microsoft Research. He has received the President of India Gold Medal at IIT Bombay, the Berkeley Fellowship, teaching awards at UC Berkeley and Harvard, and a best student paper award for his work on optimal compression.
About Cornell Tech
Cornell Tech is Cornell University's groundbreaking campus for technology research and education on Roosevelt Island in New York City. Our faculty, students and industry partners work together in an ultra-collaborative environment, pushing inquiry further and developing meaningful technologies for a digital society. Founded in partnership with the Technion-Israel Institute of Technology and the City of New York, Cornell Tech achieves global reach and local impact, extending Cornell University's long history of leading innovation in computer science and engineering.
RELATED STORIES
By Patricia Waldron, Cornell Ann S. Bowers College of Computing and Information …