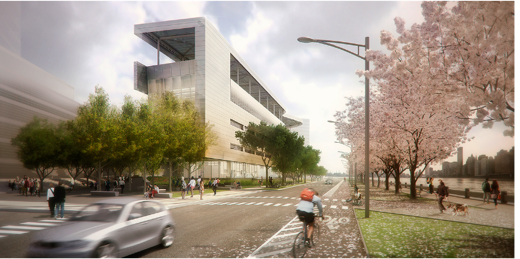 As part of Cornell University, Cornell Tech is committed to diversity and inclusiveness with the goal of providing an accessible, usable and welcoming environment for faculty, staff, students and visitors with disabilities. Detailed information and university-wide resources, including a map of accessible buildings and routes, are available at accessibility.cornell.edu.
Physical Accessibility at Cornell Tech
We are continuing to make improvements to areas on campus. For specific accessibility information about phase 2 campus site (Meadows & Green Space) as well as for more detailed and updated information about particular entrances, buildings, or paths on the Cornell Tech campus, please contact the Office of Facilities Operations.
Office of Facilities Operations
2 West Loop Rd
New York, NY 10044
Voice: (646) 971-3660
E-Mail: facilities@tech.cornell.edu
General and Programmatic Accessibility at Cornell Tech
If you have accessibility questions, comments, or suggestions concerning the Cornell Tech Campus, please contact facilities@tech.cornell.edu.
Web Accessibility
Cornell University is committed to making our websites accessible to everyone, including individuals with disabilities. To report a problem or to request an accommodation to access online materials, information, resources, and/or services, please contact web-accessibility@cornell.edu. In your message, include the website address or URL and the specific problems you have encountered. You will receive a reply as soon as possible.