In 2020, the world as we knew it was shaken. COVID-19's presence touched and affected every aspect of "normal" life, everything seemed to screech to a standstill, and quick thinking was needed in order to keep moving forward. Luckily, Cornell Tech is full of quick thinkers, and our priority became helping others stay safe as our efforts shifted to pandemic relief. As we all began to adapt to a new way of day-to-day living, we described it as "a year like no other."
In 2021, we focused on rebuilding. In the wake of COVID-19's first year of impact, it was clear that there was a lot of work to be done to maintain and improve our ways of life. From bringing together experts on bettering urban living to focusing on creating tech for the greater good, Cornell Tech's faculty, students, and staff have risen to the challenge of paving the way for a better, safer, and stronger future.
2021 has also brought along an incredible milestone: our tenth birthday! In just ten years, Cornell Tech has gone from an on-paper concept to a living, breathing institution that continues to improve and expand. We look forward to seeing what the next ten years will bring.
Below are ten of our top stories from 2021 — showcasing everything from exciting campus and initiative milestones to the events and collaborations that made this year unique.
---
Last January, Cornell Tech's WiTNY program expanded to the national scale — formally becoming the Break Through Tech initiative and expanding to Chicago.
This year, Break Through Tech's impact has continued to grow — expanding to Washington DC in March and Miami in December. Since its inception, Break Through Tech has seen the number of CUNY women declaring computer science and related disciplines as their major increase by more than 60 percent, and the number graduating with bachelor's degrees in those fields increase by 95 percent.

---
This May, the Jacobs Technion-Cornell Institute's Urban Tech Hub publicly released a draft of Rebooting NYC: An Urban Tech Agenda for the Next Administration, a set of strategic recommendations for how NYC leaders can leverage new technologies to improve the lives of all New Yorkers. This week enough feedback had been gathered to release the official final copy, which laid out six recommendations for shaping future cities:
Supercharged Infrastructure: Urban systems converge into a deep, actionable web
Wild & Well: Life science transforms urban systems
Resilient Corridors: Scaling sustainable building technology
Dark Plans: Urban chaos gives way to an algorithmic hum
New Screen Deal: Inclusive urban innovations challenge surveillance capitalism
Urban Innovation Industrializes: Big business cracks the code of the city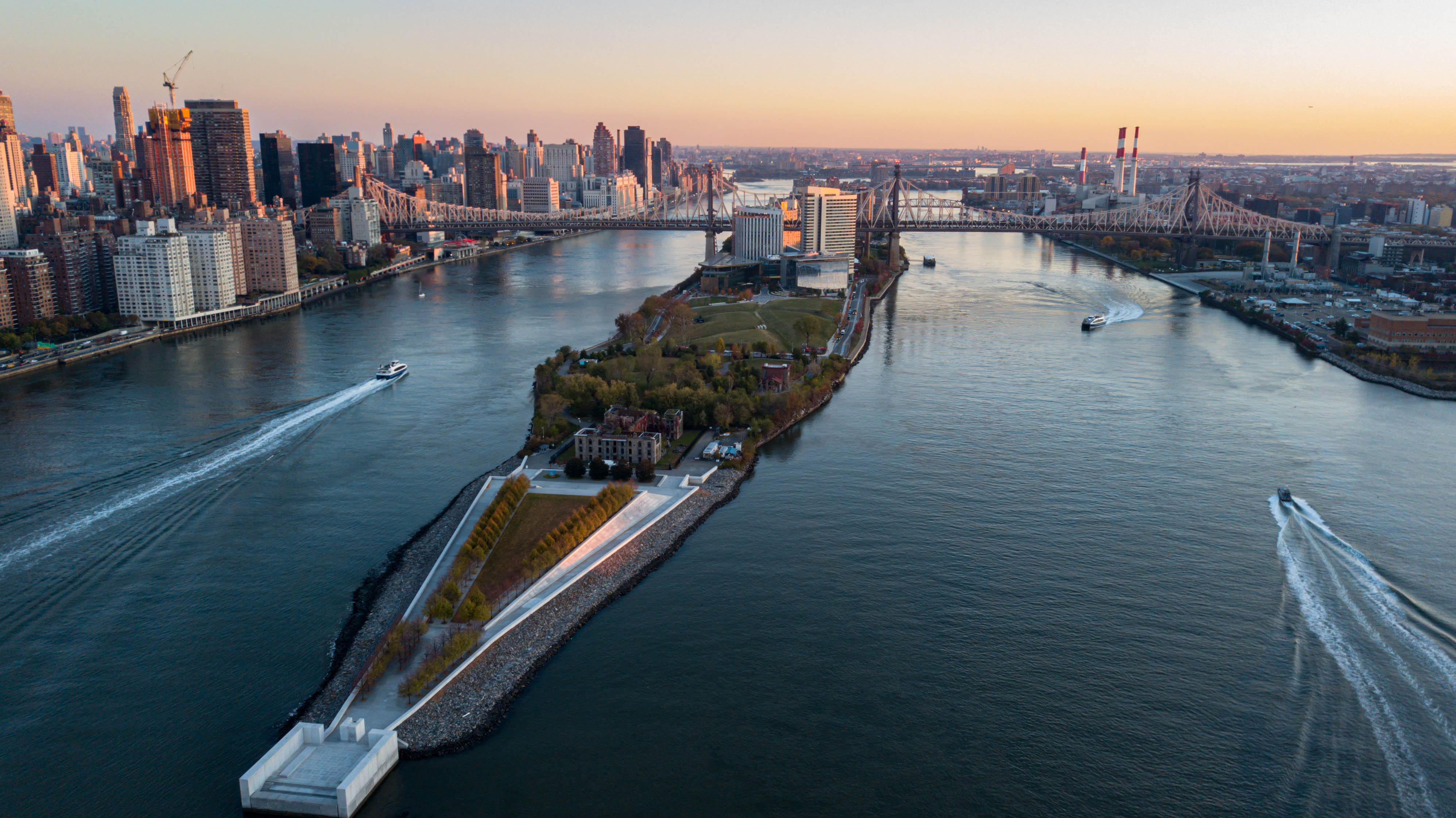 ---
In May, we awarded four student startup companies co-working space and pre-seed funding worth up to $100,000 in the eighth annual Startup Awards competition.
The winners of the awards were:
Adiona, an in-cabin medical emergency detection and response system for semi- and fully-autonomous vehicles.
BioBeat, which helps athletes avoid injury by monitoring their performance in real-time through sensors fitted into their athletic gear.
Oilo, which uses data-driven processes to increase the value of SMBs' fleets by reducing their operational costs, risks, and inefficiencies.
Theia ML, which develops machine learning-based clinical decision support tools for ENT care. In the US there are shortages of ENTs and major geographic disparities in access to care. Their products enable ENTs to focus on patient care and overcome geographic boundaries.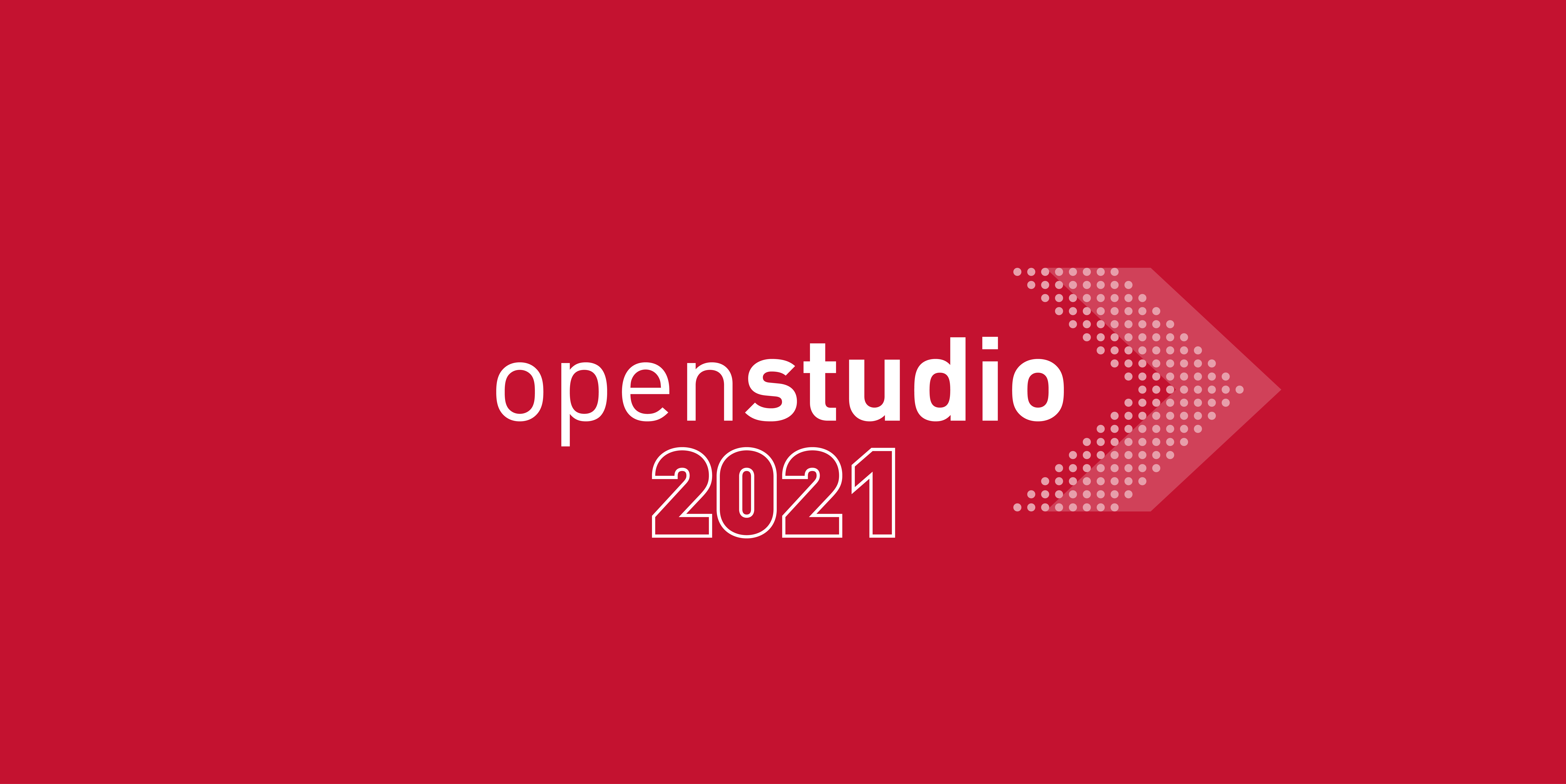 ---
This year was one of tremendous growth for our Urban Tech Hub. The hub hosted two critical conferences, convening some of the foremost leaders of Urban Tech to discuss the future of our cities.
June featured Critical Technologies: Urban Tech for Social Impact, a collaborative symposium that brought together experts to discuss a range of topics revolving around using urban planning, data science, and smart cities to create more equitable cities. In November, the hub helped to organize the SCNY Urban Tech Summit 2021, which featured a wide range of programming around key themes like equity, transportation, health, resilience, housing, energy, water, waste, and more.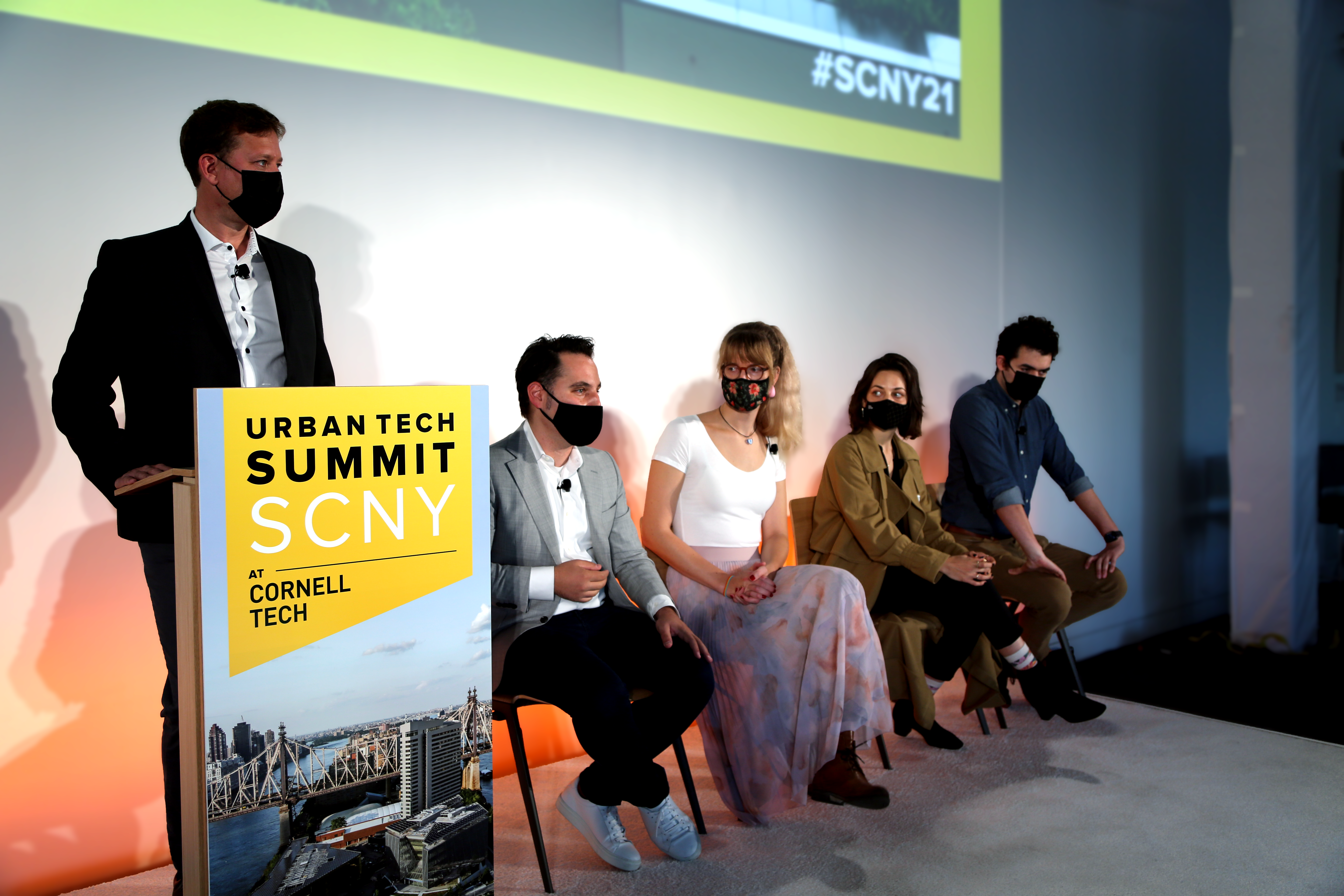 ---
2021 marks the 10-year anniversary of Cornell University partnering with the Technion – Israel Institute of Technology to found the Joan & Irwin Jacobs Technion-Cornell Institute.
In July, philanthropist, former ATS board member, and Jacobs Institute Steering Committee member Mitch Julis sat down with Professor Ron Brachman, Jacobs Institute director, to talk about the Institute's accomplishments and what lies ahead.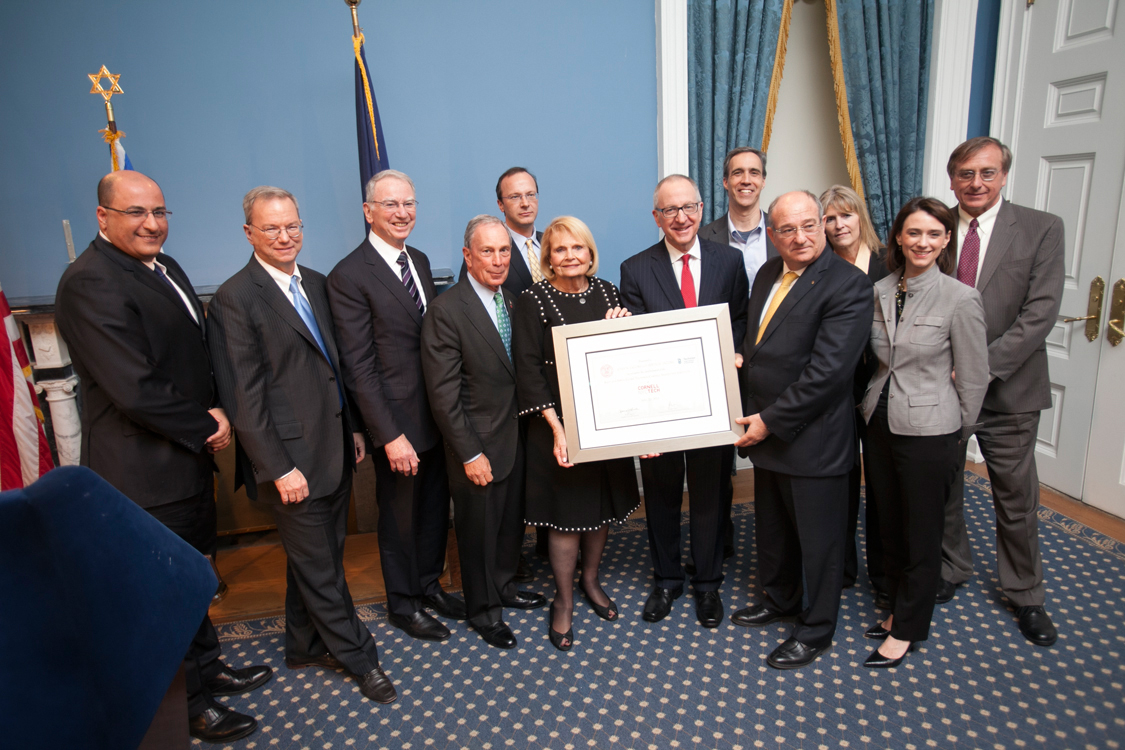 ---
This fall Cornell Tech's Public Interest Tech initiative (PiTech) launched a new Visiting Practitioners program (ViP), in which Cornell Tech students and faculty gleaned insights and built relationships with tech leaders from a range of impact-oriented organizations.
The inaugural cohort of ViPs included Rhonda Allen, Anjana Rajan, Oscar Romero, and Roxann Stafford, who offered their time and knowledge to students by giving talks, offering office hours, and providing feedback on product and business ideas.

---
This summer Cornell Tech worked on a new collaboration with the New York Choreographic Institute, in which dancers from New York City Ballet performed site-specific ballet pieces all over campus, including along the majestic Manhattan skyline views on the top floors of several of our academic buildings.
The collaboration was the result of efforts from the Digital Life Initiative (DLI) and resulted in two video pieces being produced: "yoyo" and "Outside In".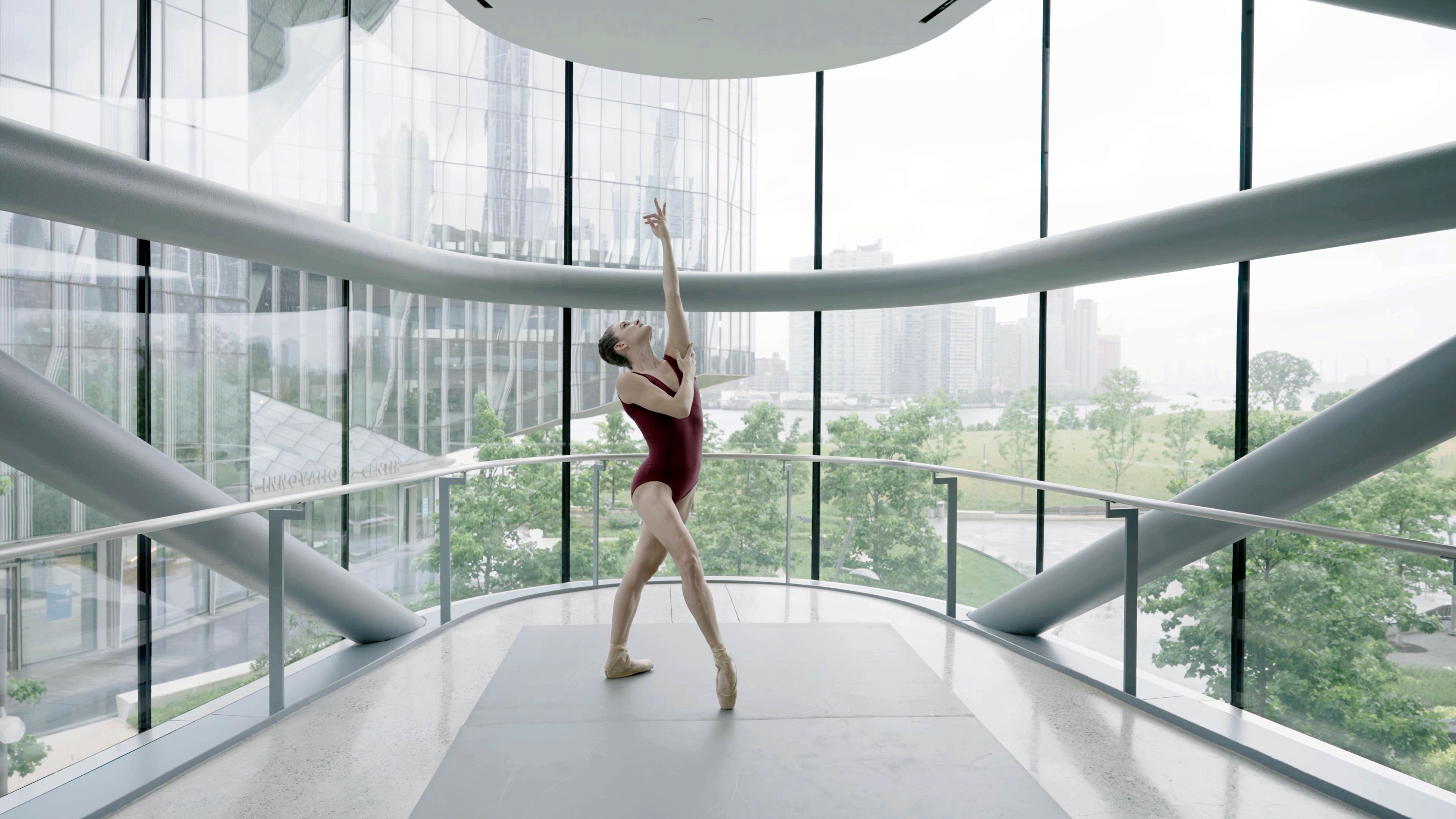 ---
Mitigating the abuses of encrypted social media communication while ensuring user privacy is a massive challenge for experts on a range of fronts, including technological, legal, and social.
This September, a multidisciplinary team of Cornell researchers was awarded a five-year, $3 million National Science Foundation grant for their work in taking early but significant steps on the arduous journey toward safe, secure online communication.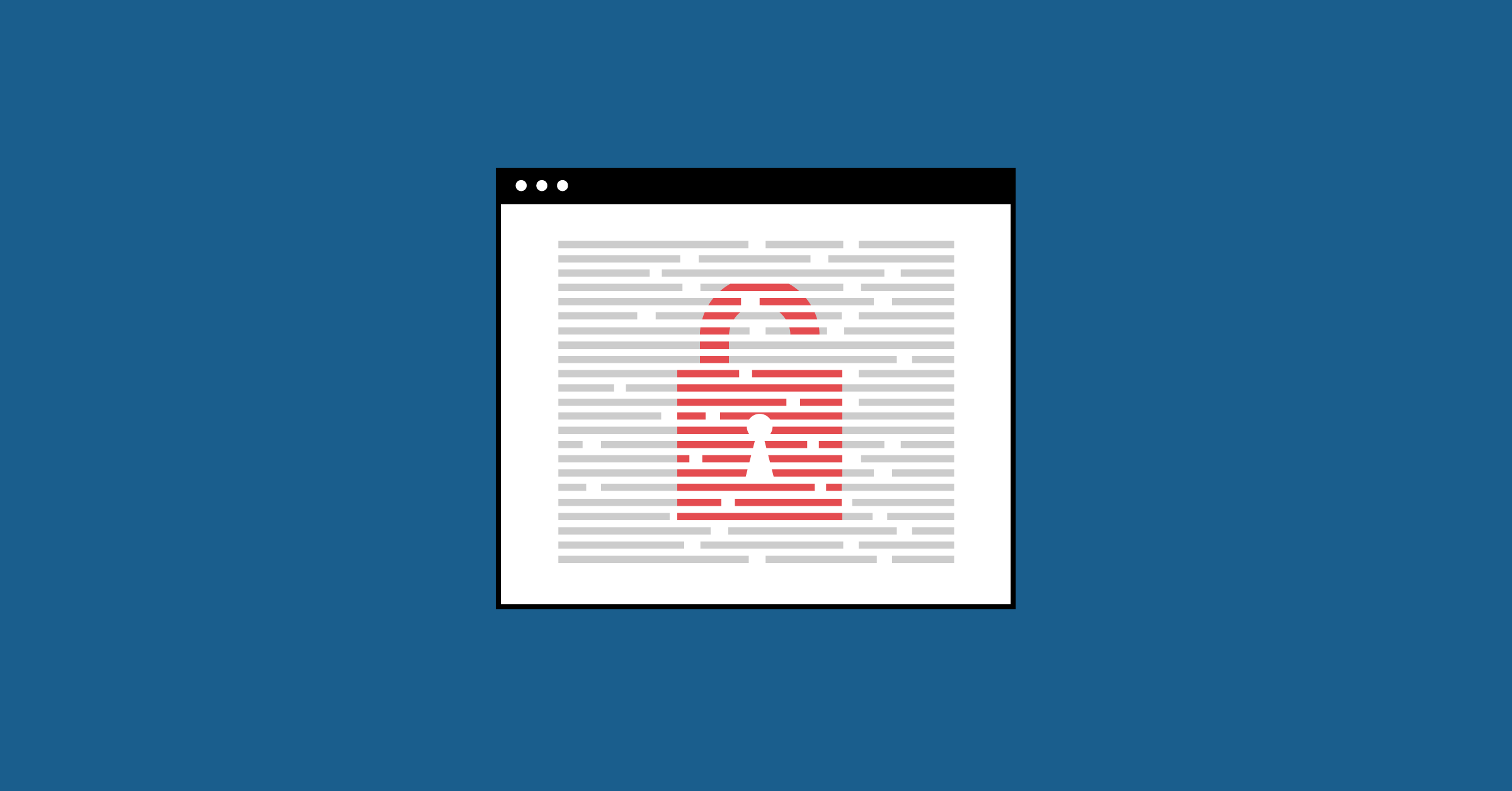 ---
On September 29, the Urban Tech Hub, in partnership with Google for Startups and industry nonprofit Tech:NYC, announced the launch of the "NYC Recovery Challenge." The challenge brought together startup entrepreneurs from across the five boroughs to pitch tech solutions for New York's recovery from the COVID-19 pandemic.
The ten companies selected to be NYC Recovery Challenge Fellows were announced in December. The top three finalists were:
Guava, a Manhattan-based banking hub for Black small business owners that connects founders to equitable financial products and a digital community
Coverr, a Long Island City-based financial services tool for independent contractors
Shifterr, a Brooklyn-based digital marketplace connecting hospitality industry employers to independent shift workers seeking gigs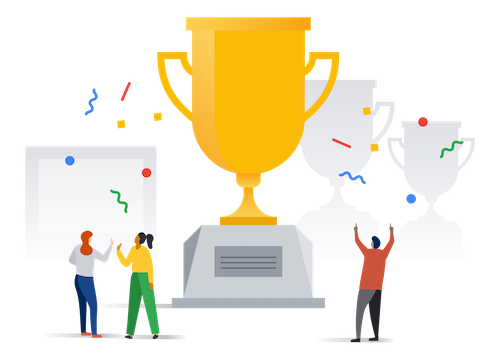 ---
December 19, 2021 marked 10 years since the City of New York announced that the winners of their competition to build an applied-sciences graduate campus on Roosevelt Island were Cornell University and the Technion – Israel Institute of Technology. In that time, we have:
Graduated 1,200 tech students
Launched 82+ startups
Raised $920+ million
Helped make NYC the second most valuable startup ecosystem in the world
When fully completed, Cornell Tech's campus will be home to more than 2,000 graduate students and hundreds of faculty and staff.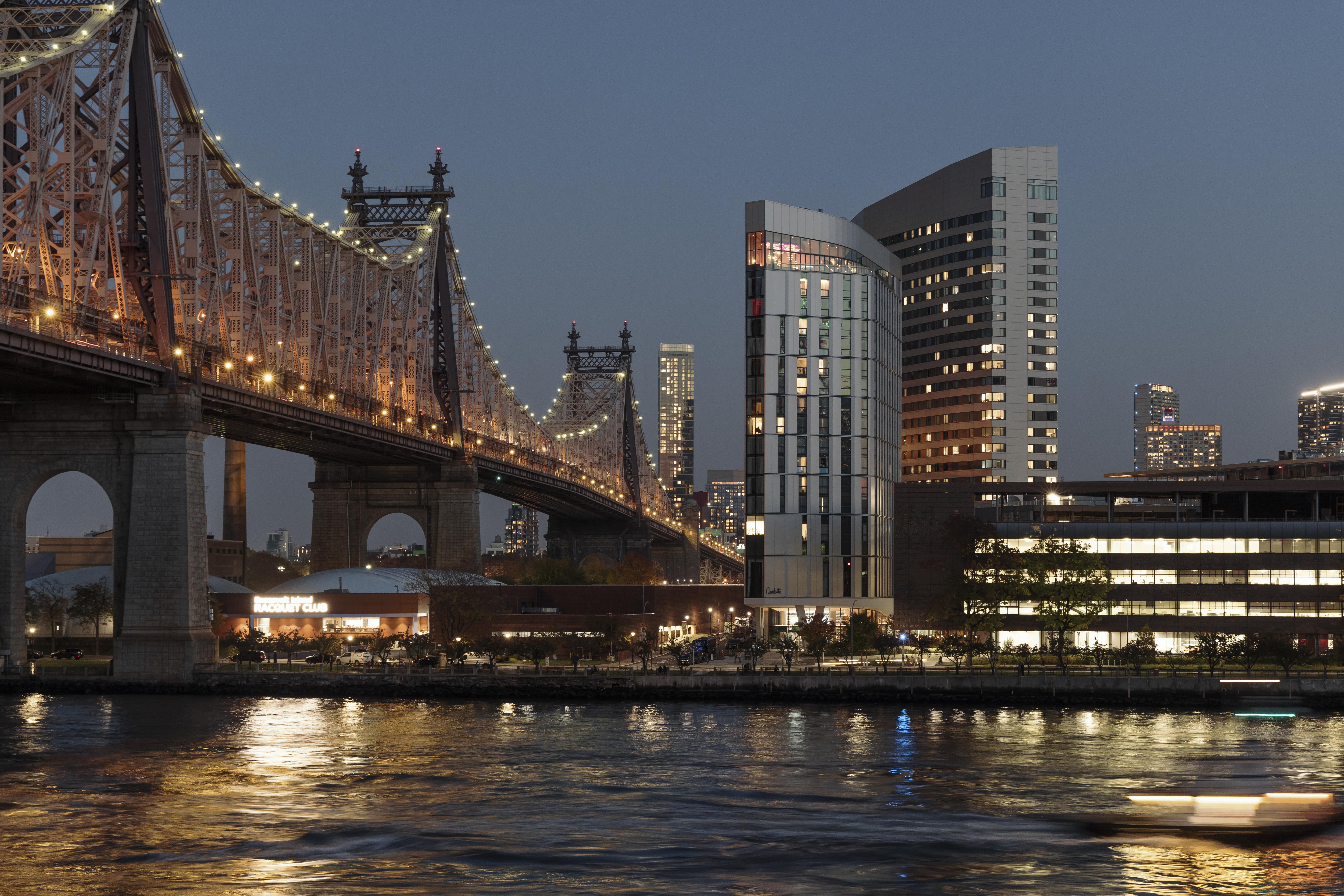 RELATED STORIES
Cornell Tech is excited to welcome three new full-time faculty who will …